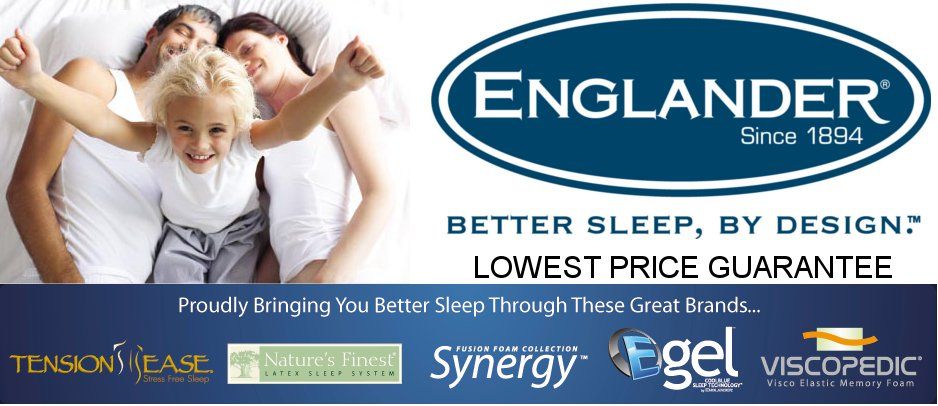 Orthopedic Mattresses

Tension Ease®
Orthopedic mattress collection is designed with individual encased coils to provide support and promote spine alignment.

Organic Mattresses

Nature's Finest® Organic
Sleep systems are handcrafted from the highest quality, certified organic materials.

Latex Mattresses

Nature's Finest® Latex
Mattresses are eco friendly and made of pure natural rubber latex which conforms to your body and offers comfort and orthopedic support.

Memory Foam Mattresses

Viscopedic® Memory Foam
Mattresses provide pressure-free sleep that is luxurious and deeply restful.

Plus Size Sleepers

Posture Support Plus™
Mattresses provide optimum comfort and support for the larger sleeper.

Hotel Division

Englander's Hotel E™ Collection
2-sided luxury hotel mattresses and provide greater comfort, increased longevity and exceptional value.
When it comes to quality and comfort, look no further than Milwaukee Furniture. The Milwaukee name is highly recognized and is synonymous with quality home furnishings. For years, thousands of happy customers have been shopping at . We've spent many years testing, producing and using our products. We never rest on our past achievements because we recognize that we must remain on the leading edge of technology and quality in order to satisfy our customers.
We continually bring new and exciting products to the marketplace... products that find our customers returning, years later, to replace their old, worn and torn furniture with new styles. Our desire is to stand above the crowd in regards to quality home furnishings. We want to be the best at what we do. We want you, our customers, to be completely comfortable with the quality, comfort and styling of our products for years to come.
Milwaukee Furniture is not responsible for typographical errors or mis-priced items.